Product details of NESCAFE Classic Instant Coffee 50g Jar
Start your day right with a mug of NESCAFÉ Original Instant Coffee
Nescafé Classic gives the unmistakable taste and aroma of our signature coffee that we all know and love.
It has a perfect blend of Arabica & Robusta beans that gives it a full flavor and wonderfully invigorating taste.
Responsibly grown coffee beans using sustainable farming practices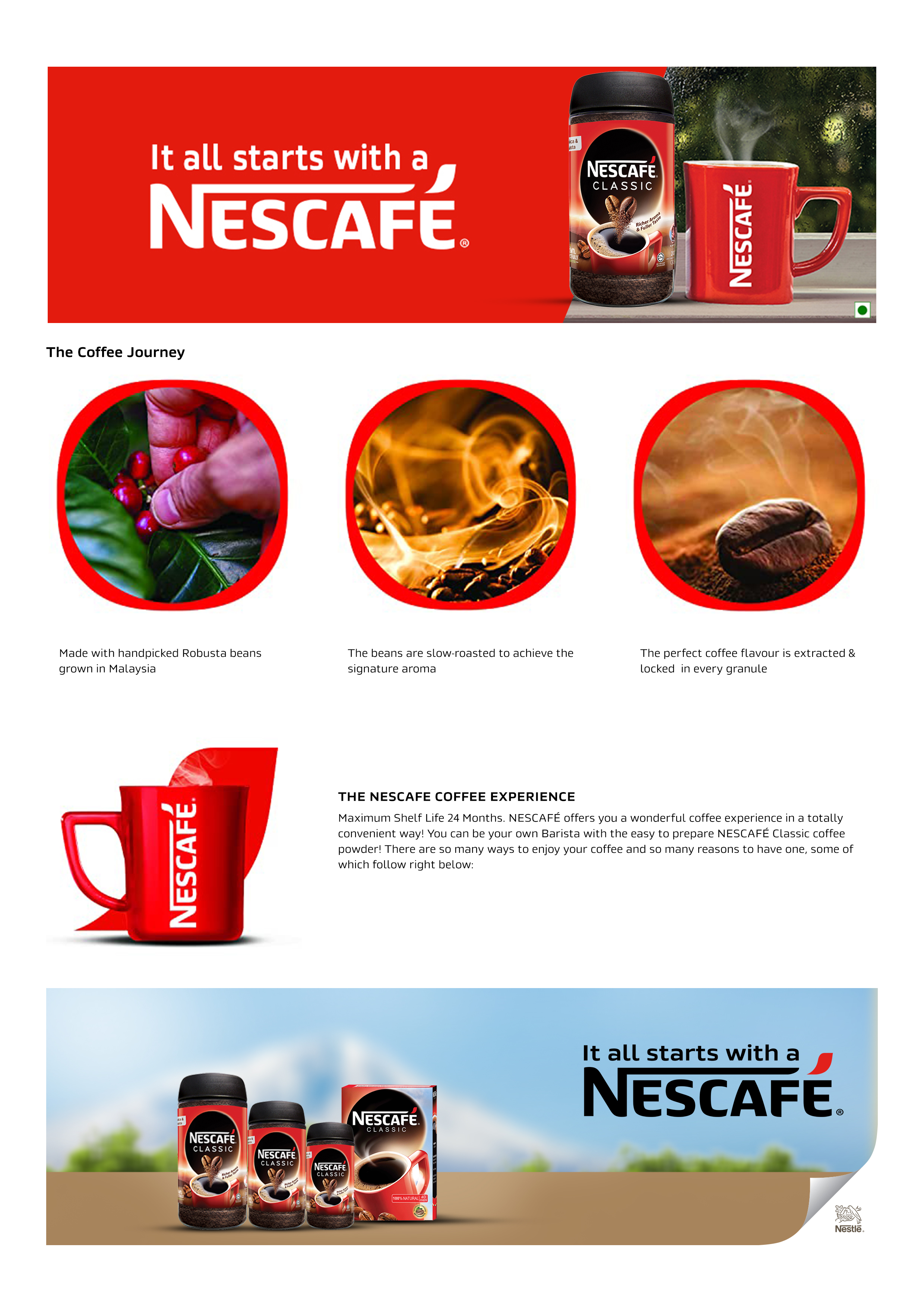 It all starts with a NESCAFÉ!
Nescafé Classic gives the unmistakable taste and aroma of our signature coffee that we all know and love. It has a perfect blend of Arabica & Robusta beans that gives it a full flavor and wonderfully invigorating taste.
Ingredients:
100% Soluble Coffee
Brands with Purpose
For Individuals and Families
Carefully selected, 100% pure coffee, roasted to perfection
Communities
We partner with our farmers and their communities across 15 different countries to help them thrive through farming education programs
Planet
We respect our planet by creating new farming techniques that protect and conserve natural resources in our worldwide NESCAFÉ coffee farms
Manufactured & Distributed by Nestlé Lanka PLC Colombo 10, Sri Lanka
Follow us on:
Facebook: https://www.facebook.com/Nescafe.LK.
Instagram: https://www.instagram.com/nescafelk/
Nestle Consumer Services
P.O. Box 189, Colombo
www.nestle.lk
Talk.Tous@lk.nestle.com